"SightSeen"
Photo

by Stephen Morgan
f5.6, 13sec, 35mm
Location: The Seine River, Paris
Commentary
Each sightseer's flash captures one single moment from their bobbing/gliding vantage point to be coveted and exhibited for the envious rubes back home.
"TreePower"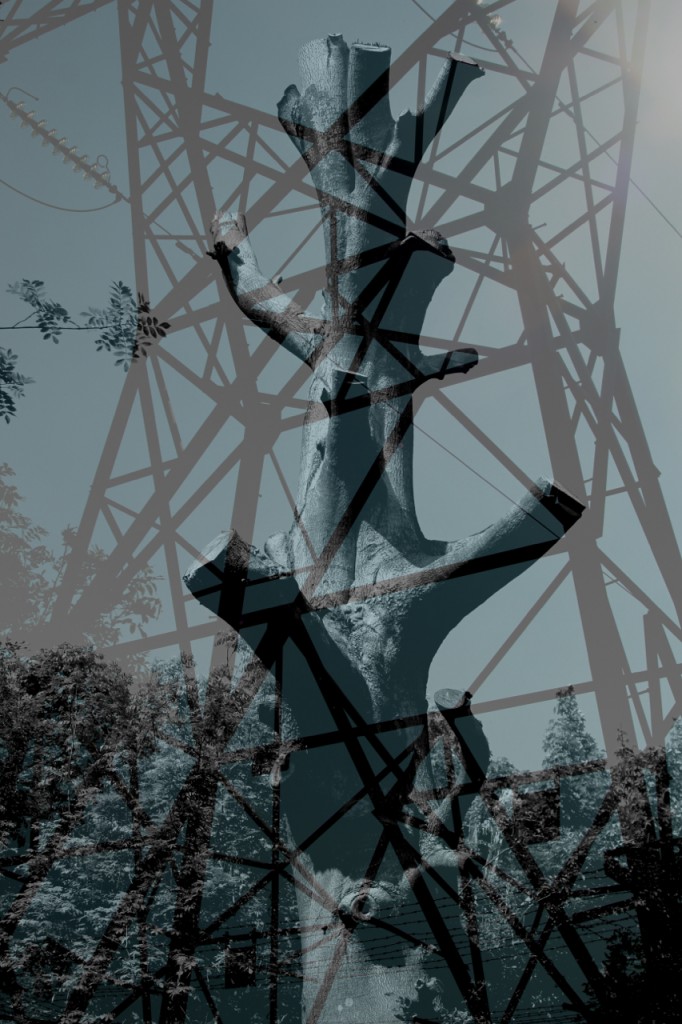 Double Exposure: Tree (f11, 1/2000, 50mm), Power-tower (f6.3, 1/500, 35mm)
Location: Falmer, East Sussex, UK
Commentary
Fall has come. What new leaves will this spring bring?